The familiar flavor of sweet banana bread with bits of coconut and coconut flavor swirled throughout this amazing tropical bread!
How to Make Coconut Banana Bread
This version of banana bread is so easy to make! Just like any quick bread, you will want to mix the dry ingredients first and then combine the wet ingredients separately.
This recipe calls for Greek yogurt which adds protein, moisture and adds to the amazing texture of the bread. It also calls for lime juice which gives just a super subtle fresh flavor to this tropical tasting banana bread. You will mix the wet ingredients with the dry and stir together just until combined.
There are coconut flakes added to the batter, but also sprinkled on top. If you love toasted coconut, I recommend toasting the coconut before sprinkling it on. I like to toast my coconut in the oven on a sheet pan. Just spread an even layer and bake at 325 degrees F for about 5 minutes. Stir and then bake another 5 minutes if needed.
Can I Use Coconut Oil Instead of Butter in Banana Bread?
The answer is yes! This is one of the best parts about this recipe -- the coconut flavor! Coconut Oil in baked goods gives them a slightly more dense and moist texture. It also adds just a hint of coconut flavor. The combination of those elements in this bread truly make it OUT OF THIS WORLD.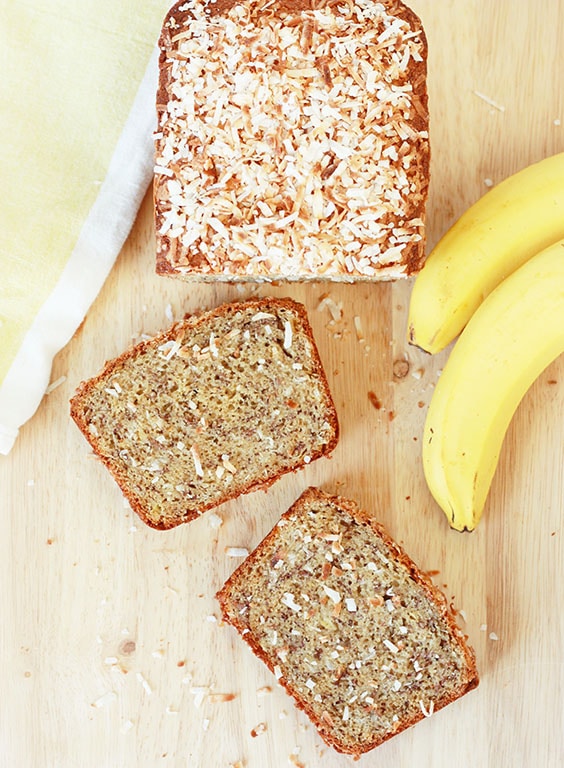 Can I Make Coconut Banana Bread Muffins Instead of a Loaf?
This recipe makes one loaf, but you can definitely make it into muffins! To make Coconut Banana Muffins:
Make batter as directed
Spray a muffin tin with cooking spray
Bake at 350 degrees for 30 minutes, or until muffin bounces back when touched
That's it! Sometimes muffins are more appealing to kids, and just overall easier for them to eat. Give it a go, and let me know what you think!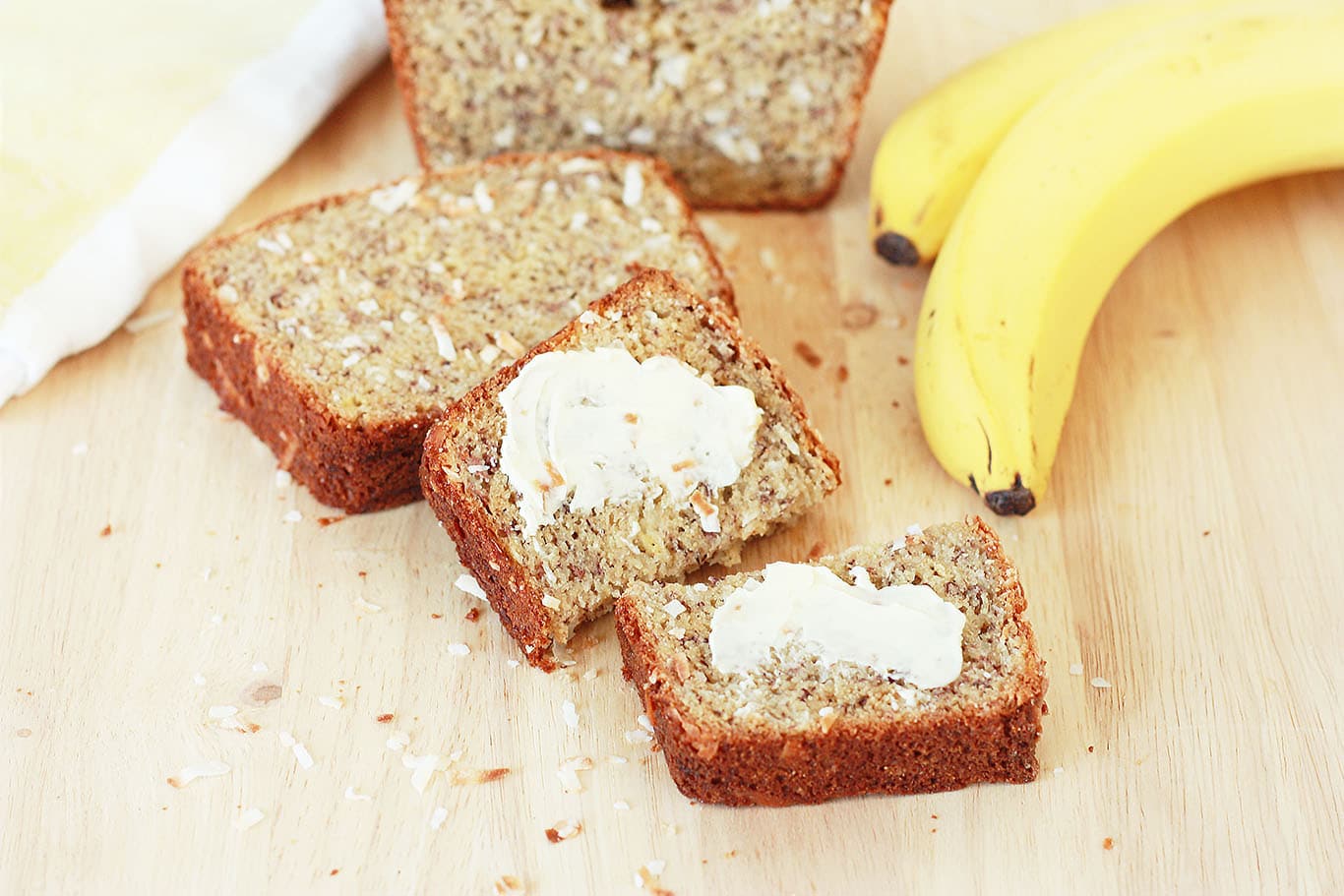 More of Our Favorite Banana Bread Recipes
Watch cooking videos and learn how to cook. Watch funny mukbangs and ASMR food clips. Talk to the creators of best live shows online. Explore food posts from people around the world. Learn useful life hacks, rate and leave comments. Follow your favorite creators not to miss new posts and updates.